Hookedblog Press
Hookedblog Past Collaborations / Projects

Below are some of the collaborations and projects we have worked on in the past.
Eurostar #WhenInParis :
Stories Are Wating #WhenInParis Eurostar Campaign.
Hookedblog's founder Mark Rigney took part in the award-winning campaign, Stories Are Waiting with Arena Media and Eurostar.
He was invited to join nine other influential London-based art bloggers and journeyed to Paris for a 24-hour adventure via the Eurostar with each of the influencers sharing our unique 24-hour Paris stories across their respective blogs and social channels.
Mark invited the
Hookedblog Twitter
users to share their #WhenInParis suggestions asking what were the best Paris destinations for food, coffee, sightseeing, and locations for the best place to see Paris Street Art. His 24 hours in the city were shaped by the responses shared by the Twitter users.
You can read our #WhenInParis Street Art Paris Story
Part 01 here
and
Part 02 here
.
Pinterest: Pin It Forward!
We were invited by Pinterest to take part in the launch of their Pinterest UK site with the Pinterest Pin It Forward! UK Campaign.
Hookedblog Joins Pinterest's #PinItForward Campaign
Other Hookedblog Collaborations
—
Rotterdam Partners, Virgin Atlantic, Morocco Tourist Board, Belgian Tourist Board, Converse, Microsoft, Samsung, Olympus, UE Boom, Nelly Duff Gallery, Eurostar, Pinterest, Malibu, Arena Media, Aberdeen Inspired, Visit Gent, Visit Norway, Visit Antwerp, Air France & AirBnb, Tourism Ireland, Tourism Northern Ireland.
Hookedblog Press / Features

Art & Music — The Saatchi Gallery's Magazine, Spring 2012
Interview with street artist Malarko
.
Cision UK's Top 10 Art Blogs 2014 —
Read here
Featured in Creative Tourists Top 10 UK Art Blogs (September 2014) —
Read here
LomoWalk with HookedBlog!
'New Banksy' artwork appears ahead of Diamond Jubilee. ITV Report —
Read here
Creative Tourist Top Art Blog —
Read here
Vuelio's Top 10 UK Art Blogs 2019 —
Read here
Hookedblog Celebrates a Year's Worth of Street Art Photos
— Complex
Hookedblog Street Art Walking Tours featured on
The Daily Street — here.
Mark Rigney and Ad Busting: 15 FOR 2015 (2015) on
Brooklyn Street Art website.
50 Design Blogs You Have to Read in 2016 —
Shillington Blog 2016
Time Out London:
A feature was written for Time Out London, published in the print edition, and online featuring our summer selection of London Street Art. (September 2016)
'Check out London's best new street art from this summer'
— Time Out London
'Take to the Streets' @ Fun Factory
exhibition featured on Arrestion Motion May 2013.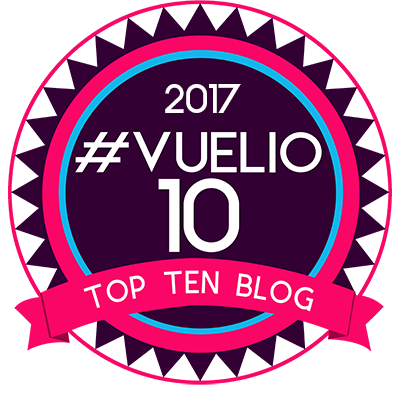 Vuelio's Top 10 UK Art Blogs — Hookedblog have featured in Vuelio's Top 10 UK Art Blog list every year since 2015.
Read here
Blogger Spotlight with Mark Rigney : Hookedblog — Vuelio 2017
AMEX Essentials —
Snapping Back:The Street Art Spotters Immortalising Urban Art'
(February 2017)
Mark Rigney, BSA WISHES AND HOPES FOR 2019 — Brooklyn Street Art
Vuelio's Top 10 UK Art Blogs for 2022 — Hookedblog has featured in Vuelio's Top 10 UK Art Blog list every year since 2015.
Read here